Why CarProUSA
Car buying should be personal, transparent, and fair.
Most people walk into a dealership feeling alone and exposed.

With CarProUSA, you can connect with a certified professional who has your best interests in mind before you even walk into the door.
You'll enjoy the benefits of having a personal connection and leave with a relationship in the car industry you'll want to tell your friends about.
---
Ready to get started?
All you need is a VIP Priority Pass.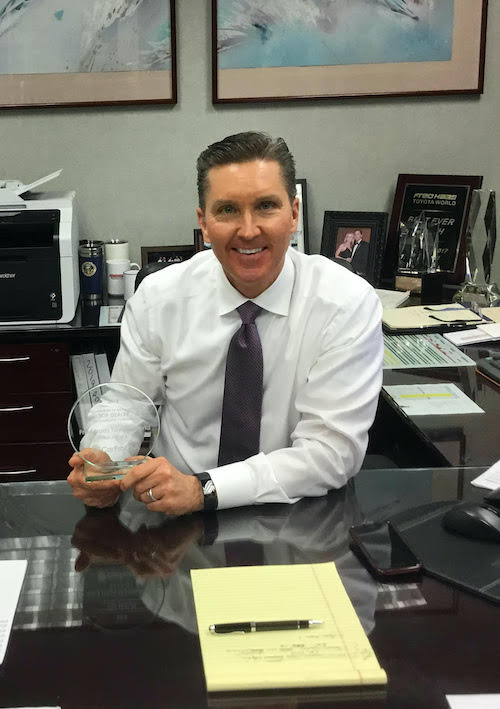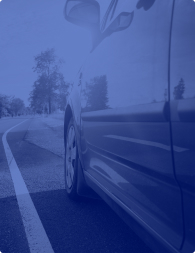 Spring, TX

Nate Murphy
Certified CarPro since 2017
Fred Haas Toyota World





276 Reviews
Real people. Real reviews.
You'll be connected with a customer-reviewed expert.
Car buying should be simple.
Save your sanity. Car buying shouldn't be the emotional ride that most dealers put you through.
It's all about relationships.
As a VIP, you get access to relationships we've been building in the car industry for more than 20 years.
Certified professionals only.
You can count on your CarPro to treat you right. Only the best of the best meet the standards for certification.





I have purchased vehicles in the past, but this was the best car buying experience I have ever had. Being a CarPro listener definitely paid off for me. Everyone at Freeman Toyota was amazing.
Robert Stewart
Arlington, TX
January 4, 2021





Best experience we have had dealing with a dealership. Everyone was professional and friendly. I can see why Rotolo is a certified dealer. If you live in Southern California, you need to buy or lease from Rotolo Chevrolet hands down.
Barbara Betterley
Apple Valley, CA
March 5, 2021





Grisel was great. She took her time with my wife, who purchased the car. This was the fourth car we have purchased from a CarPro affiliated dealership; two cars for us and two for our daughters. Like the others, the experience was excellent and painless.
Steve Kelley
Tomball, Texas
February 5, 2021





I'd recommend Newport Lexus to anyone looking to buy a car. They gave me a fair trade-in allowance on my 2015 vehicle. Vance Remmey was an extremely knowledgeable salesman and the dealership itself was top notch. Two weeks later, I walked through Newport's garage while my boyfriend was looking for a car. It's immaculate! Cleanest garage on the planet!
Joyce Connor
Newport Beach, CA
April 12, 2021





A wonderful dealership that is run very differently from most others. They have a very customer-oriented and no-pressure approach that should be a model for other dealerships. Both Cyole Baker and Matthew Heydrich were extremely helpful and informative. Matthew spent a lot of time answering questions in a straight-forward way that was refreshing.
Richard Jones
Elk Grove, CA
March 4, 2021





This was the second time buying from this dealership and everything went smoothly. Mr. Fred Forshey at Lexus of Clear Lake is first class. The car was ready for a test drive, he showed me how everything worked, and had the car cleaned for us while we were with the finance department. We signed the papers with the help of Mr. Peter Brown, and the car was ready when we were done. Thanks CarPro!
Rickey Henson
Spring, TX
January 12, 2021





Mike went above and beyond. I arrived at Classic Chevrolet Grapevine after driving over 2 hours from my home in Temple, TX. Mike stayed late (on a Saturday!) and made sure I was taken care of. He even helped me move my tool box from my old truck to the new one.
Joseph Mayer
Temple, TX
April 9, 2021





It was a great and painless experience. The customer service was excellent. I would recommend CarPro and Nissan of Elk Grove to everyone.
Debi Boswell
Sonora, CA
March 11, 2021





Jorge did a great job communicating with my wife and I and made sure we were comfortable each step of the way. He answered all all our questions and made it a very smooth process for us. This was definitely a five-star experience at Tomball Ford!!
Dennis Taylor
Houston, TX
February 8, 2021





Just an awesome experience at Serra Acura; great car, great price, good financing. It was actually fun - not the horrifying ordeal buying a car normally is.
Edward Prozialeck
Clinton, OH
February 5, 2021
The CarProUSA Promise.
Every CarPro must meet all of our standards to get certified and stay certified.
The result? We guarantee superior customer service and an exceptional experience from the moment you walk in the door.
That's our promise.
Customer reviewed.
Your CarPro must maintain a customer rating of at least 4 out of 5 stars.
Held accountable.
Your CarPro is held to all of our standards or they'll lose their certification.
Personally vetted.
Your CarPro is hand-selected and personally interviewed by our team.
Tenured professional.
Your CarPro has the experience to swiftly navigate you through the car buying process.
Our Process
Why work with CarProUSA? Here are three reasons.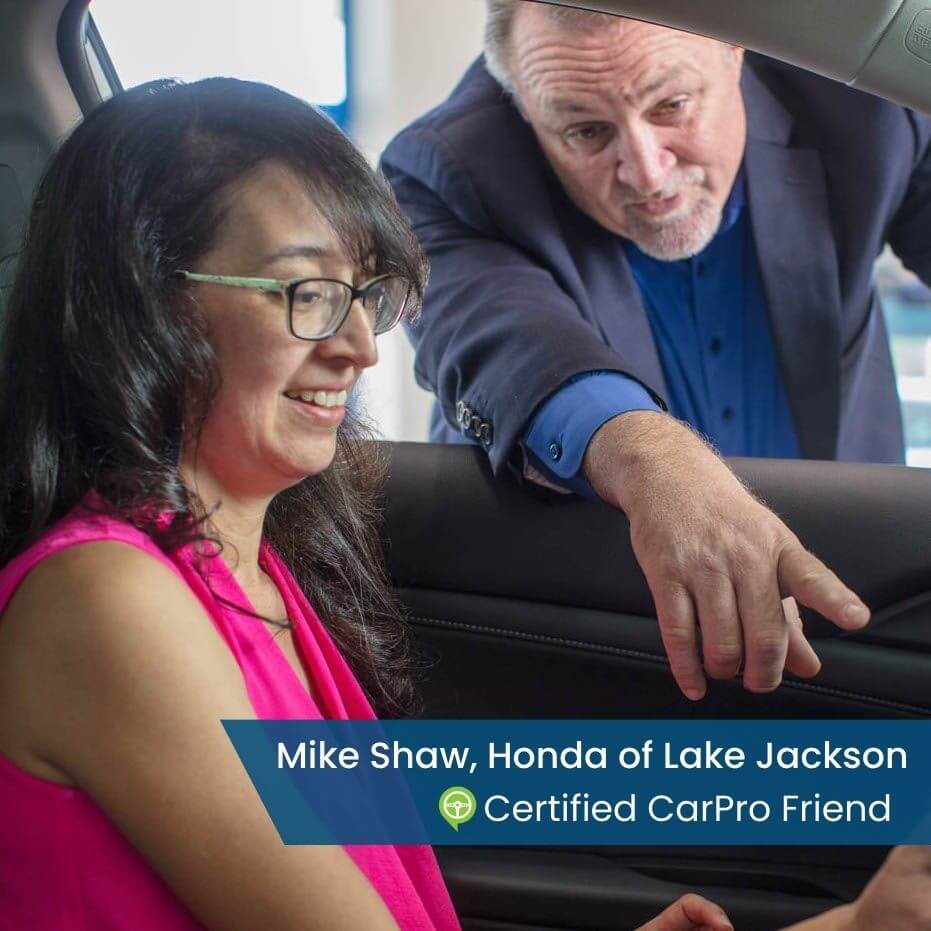 1. Clear communication.
Have you ever felt misled or misinformed at a car dealership? Your CarPro provides open and clear communication. Avoid the darkness and step into the light.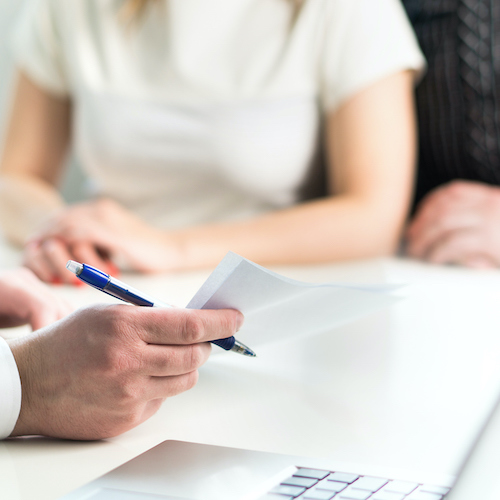 2. Transparent pricing.
Buying a car shouldn't be a negotiation game. Your CarPro provides you with upfront information about pricing and financing. Don't get taken in by questionable, old school tactics.
3. True relationship.
CarPros embrace the power of a deepening relationship. This stability grows their reputation and referral business, while you benefit from better customer service and insider information.
Our expertise—50+ combined years.
Get to know Jerry and Kevin, the hosts of the CarProUSA radio show.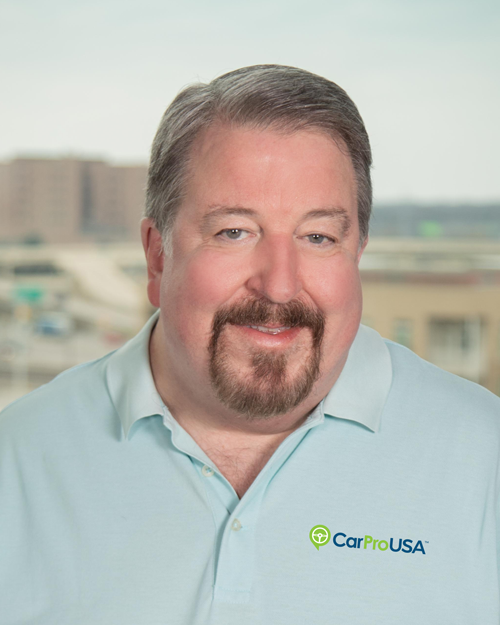 Jerry Reynolds
From police officer to top-selling Ford dealer to on-air car expert, Jerry helms our weekly radio show. Since selling his dealerships in 2006, Jerry has pursued his top three passions: helping consumers have a great car buying experience, supporting the military and first responders, and being a loyal servant to his dog! While Jerry admits to hitting the pedal to the metal on test drives, it's all in the service of finding out just how fast he can go from 0 to 60.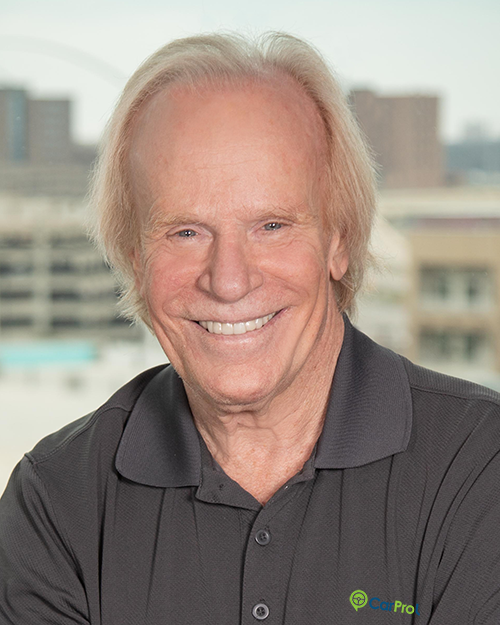 Kevin McCarthy
An on-air radio/tv personality and car enthusiast since his teens, Kevin is a charter inductee into the Texas Radio Hall of Fame and long-time Dallas Mavericks public address announcer. And he's one grateful man. He actually owns his dream car—a 2019 Jaguar F-Type. If he wasn't talking about cars with Jerry, he says he'd probably be doing a radio show in Cabo San Lucas. For his ultimate vacation, he says he'd settle for an over-the-water bungalow in Tahiti.