Last week, we looked at the 2022 Ford Maverick pickup with the 4-cylinder EcoBoost engine. This week, we look at the same truck except in the hybrid version.
It is important to note that not only is this the least expensive Ford that is made, it is also the least expensive pickup sold in America.
You're looking at the XL trim, but you can go up to a XLT or Lariat. This hybrid engine is only available in front wheel drive.
This XL trim is what I call the "no frills" package. It doesn't have a single option on it.
Powertrain
Under the hood is a 2.5-liter inline 4 cylinder that is mated to a continuously variable transmission. Together they put out a respectable 191-horses and this truck will tow 2,000 pounds and carry 1,500 pounds in the bed.
Exterior
The exterior appearance is good except for the God-awful wheels. Like all Mavericks, it has a 4 and a half foot bed, and has 4 full doors. I do like the color, which is called Area 51 for some reason.
Interior
The interior is rather plain, nothing fancy, but very functional. The seats are cloth and comfortable and nicer than expected in this price point.
The 7" gauge cluster is configurable for driver info controlled from the steering wheel and will keep you up to date on current fuel economy and range, or there are other choices like a digital speedometer.
High on the dash is an 8" touchscreen that is simple, but works well. You operate all audio, Bluetooth, apps, Wi-FI, Apple CarPlay and Android Auto.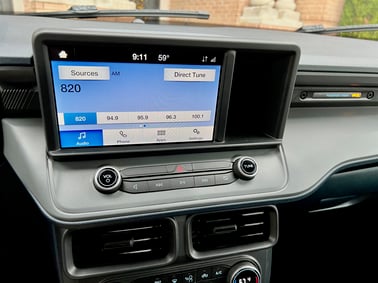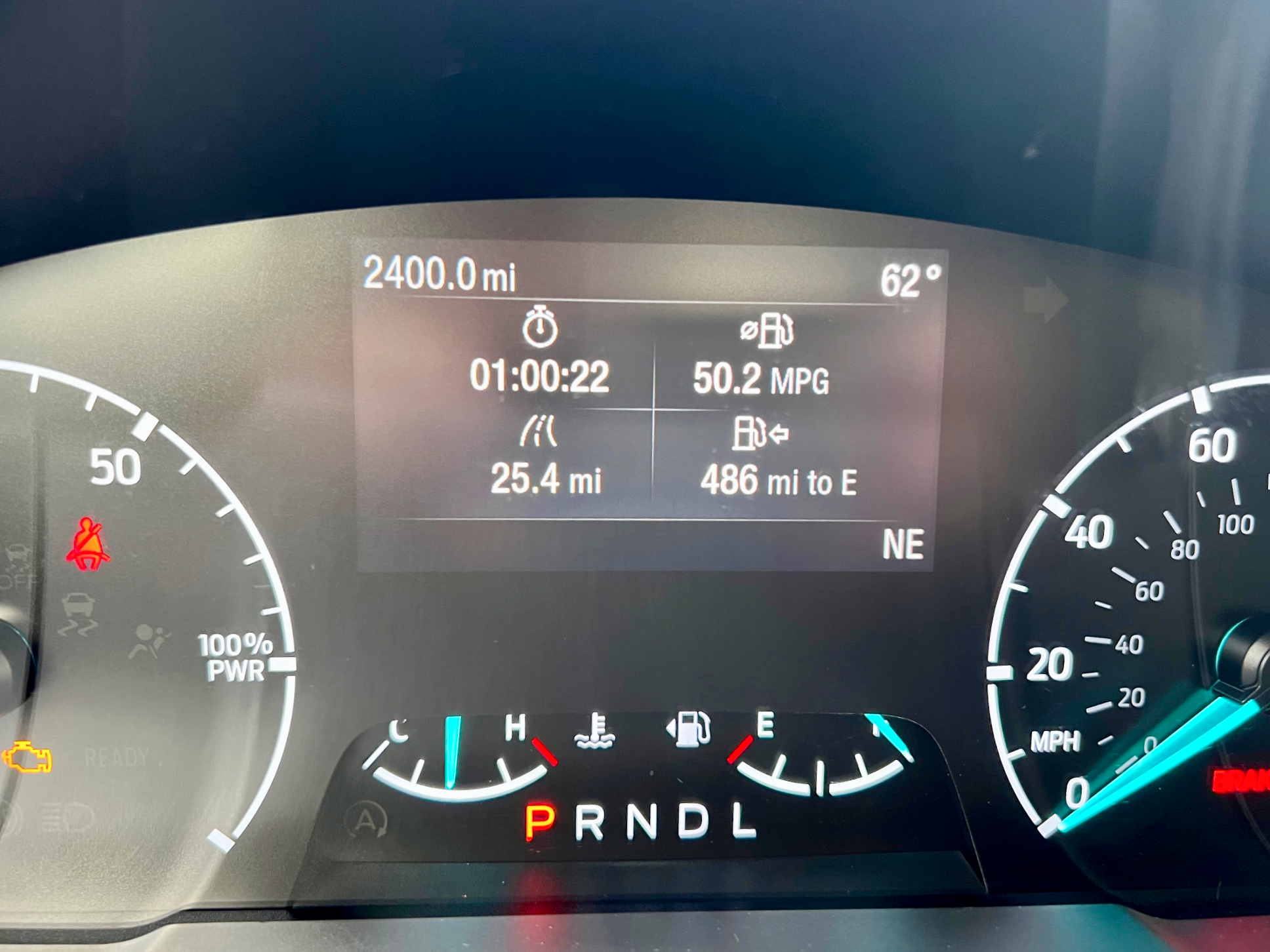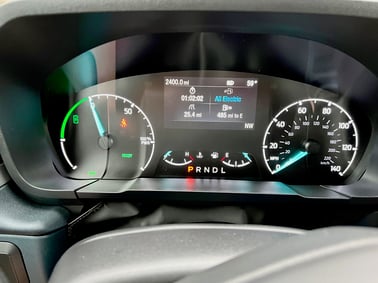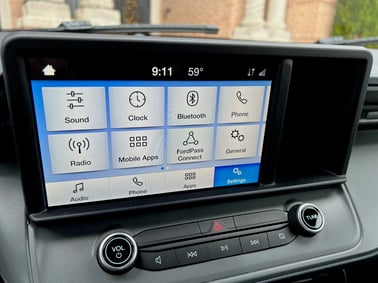 The center console houses a round gearshift knob and the start/stop disable, drive modes, and traction control buttons. The console has a nifty place to put your phone where you can actually see it when driving.
Back seat room was better than expected in a small truck, as was the head room. The back seat folds up and has storage underneath for valuables.
Utility
The pickup bed has plastic all around the edges so when you put cargo in, you won't scratch the paint, and the tailgate even has a built-in bottle opener.
Standard Equipment
The XL comes standard with power windows and locks, rearview camera, pre-collision assist with emergency braking, tilt wheel, automatic climate control, and automatic headlights.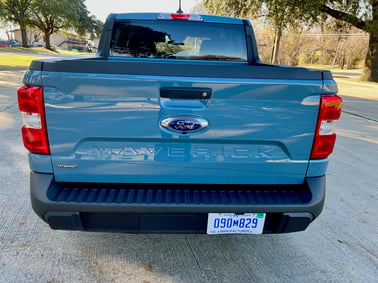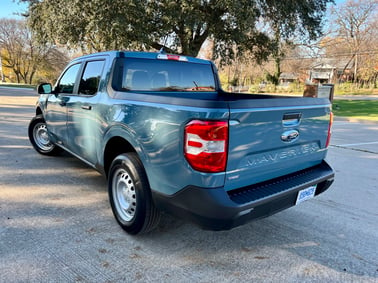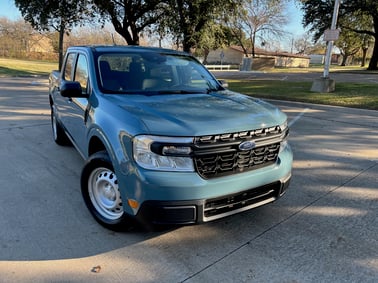 Ride, Drive and Fuel Economy
The Maverick handles great, was surprisingly quiet inside, and overall quite enjoyable to drive.
We've got to talk fuel economy. Fuel economy is rated at 42 city and 33 highway, but I think that might be underrated. In one stretch, I drove over an hour at city speeds, but one 10-mile stretch of highway speeds around 65 miles per hour, and got 50 miles per gallon.
More interesting, if you fill the 13.8 gallon fuel tank, you can go 500 miles on a tank of gas. I am more than impressed with the fuel economy on the hybrid Maverick
What You'll Pay
Total MSRP on my tester is get this: $21,490 with transportation.
Verdict
Bottom line: The fuel economy of this truck is amazing, as is the price. My advice is to step up and order the XLT, which will give you a nicer interior and more features and you can still stay under $25,000.

What I Liked Most: Fuel economy and price.
What I would change: PLEASE, better wheels.
MSRP: Base price $19,995, as equipped $21,490 with transportation.
Fuel Economy: Rated at 42 in town/33 highway/37 overall.
Odometer reading when tested: 2,300 miles.
Weight: 3,674 pounds.
Spare Tire: Full-size underneath..
Length-Width-Height: 199.7" long/83.5" wide/68.7" high.


Fuel Tank Capacity: 13.8 gallons with the filler on the driver's side.
Official Color: Area 51.
Towing Capacity: 2,000 pounds.
2022 Maverick Hybrid in a few words: OUTSTANDING fuel economy at an amazing price.
Warranty: 3-year/36,000 bumper-to-bumper and 5-year/60,000 mile power train warranty with roadside assistance.
Final Assembly Location: Hermosillo, Mexico.

Manufacturer's website: Ford

UP NEXT: 2022 Mustang Mach-E GT all-electric.
2022 Ford Maverick EcoBoost XLT